At VTA Security...
We specialise in GPS trackers and mechanical security products for any car.
Car theft can be insured against, however theft of a vehicle can cost hundreds of pounds and be particularly distressing for the owner, and in extreme cases, for example classic cars, the vehicle is not replaceable, and holds a sentimental value that cannot be bought back. As such we have a range of products that will help to ensure your vehicle stay exactly that... YOURS!
We have put together some advice below to ensure the safety of your vehicle...
Vehicles
Products for any asset, be it a trailer or a brand new Range Rover, there are products we can advise on to protect these items
Trackers
We sell a range of trackers, tracker UK, and Trackstar Trackers are listed on the site including nationwide installation by a thatcham rated engineer.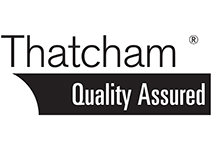 The remaining Trackers require basic electrical knowledge.
Security
We can supply a range of security products, including clamps, steering wheel locks (including the disklok)